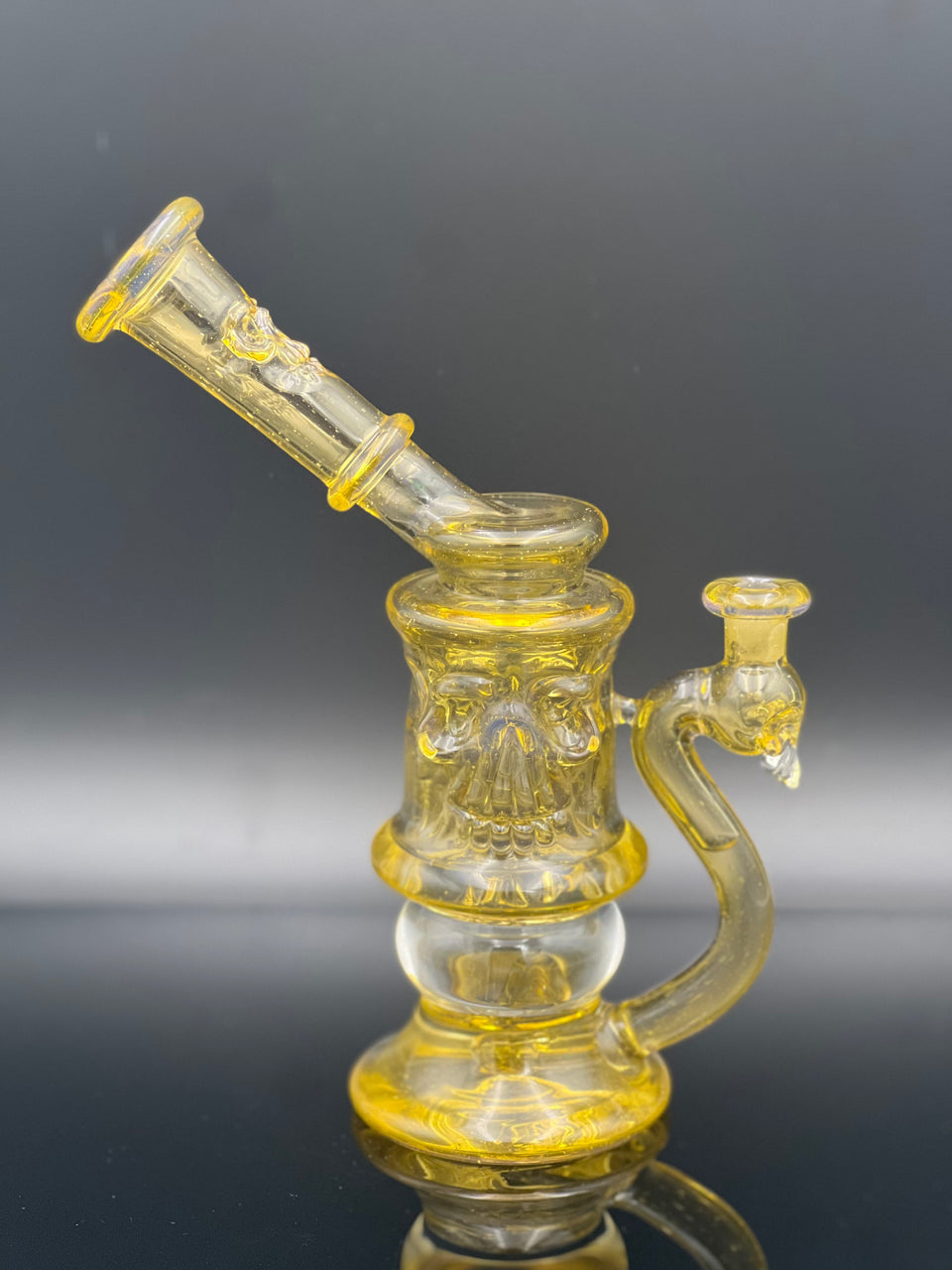 2022 Skull Astro collab blooper by Walmot Glass and Weil Glass.
Astro by Walmot with Weil Glass' skull carvings on both sides of the can, and the neck.

10mm skull joint.
4 hole perc to 2 hole disc to 4 hole disc..for maximum bloop
Comes with matching Lintz Glass collab acorn cap (dual sided bubble/slurper plug), skull marble, bones and pearl.